Times and appointments You have the possibility to visit us all year long – even in winter a visit is absolutely worthwile. We organise journeys with the horse sledge and excursions to the surrounding destinations. The winter has quite a special charm in Masuria.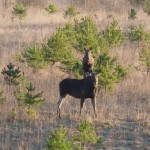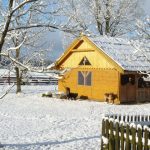 Of course all season have their special attraction. In autumn when the leafs on the trees become golden and nature prepares for the winter. Winter with his special silence and evenings before the chimney. In spring when nature awakes you can see birds on their passage and you can hear the rattle of the storks and the calls of the cranes fulfil the air … However, generally summer is the winner 😉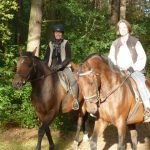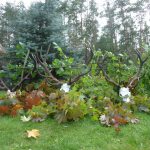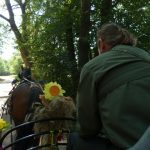 You can stay overnight with breakfast, you can board yourself or we cook for you. We are completely directed by your wishes. According to season, desired achievement and stay duration the costs are between 19 and 45 € per adult and day. Please, ask for appointments and reservation possibilities by telephone: mobil +48 51140 3838 Or via e-mail
The rooms We have four 2-bed rooms. If you – or your children – want to sleep in the hay, even this is also possible. Please, inform us of special wishes before your reservation. We will will try everything to follow your wishes.